Is your e-commerce operation not achieving the numbers that you'd like to see? Are you generating traffic to your website but still struggling to convert those numbers into sales? Today, succeeding in the online marketplace requires more than just a presence. With immense competition and a shifting digital landscape, you need a website that captures
attention and effectively funnels users towards conversion. At WebtrixPro, we make it our mission to build pages that "pop"—so you can spend less time on pay-per-click advertising and more time planning your next expansion. With a full-service e-commerce web development service, we open the door to the next growth stage for your business.
How WebtrixPro Delivers Excellence on the Web
At WebtrixPro, we cover all the bases to ensure that you can launch with the most robust commercial presence possible. Based on our conversations, we establish a multi-step plan for creating the ideal website for your needs. This service package includes work such as:
Complete coding and content design, including search engine optimization for better ranking
Sensible, intuitive product catalogues that guide users to the right choices
Secure shopping cart setup and maintenance backed by SSL security certificates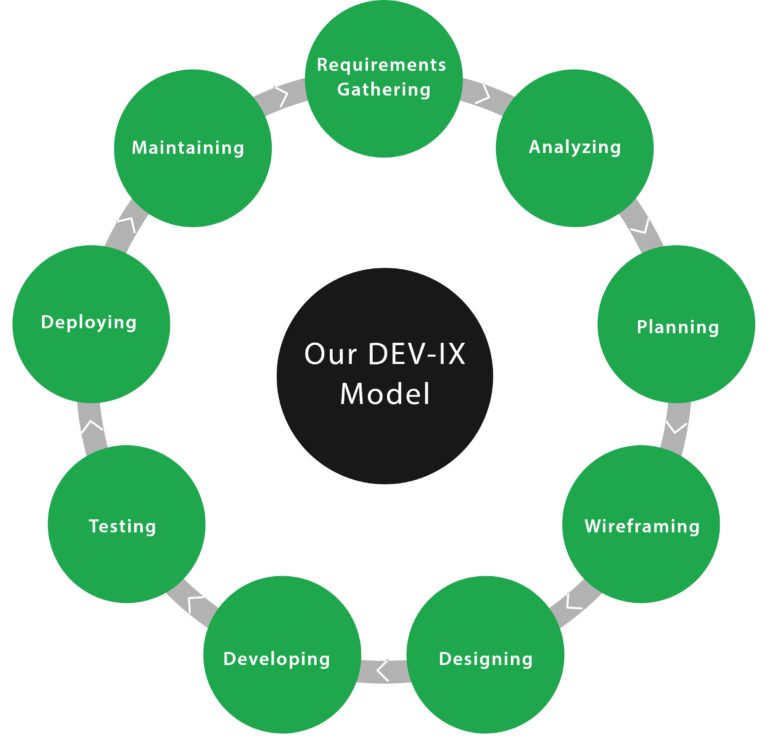 We always have a laser focus on achieving the best outcomes for our clients. To generate consistent results and guarantee client satisfaction, we use a custom service model unique to our business: DEV-IX. This system, which refers to the nine phases of development that we use, reliably produces outcomes that align precisely with the goals and desires that our clients share early in the development cycle.
Combined with support for your application even after it goes live, DEV-IX ensures excellence at every level of the web development process. Our goal is simple: to create pages that foster the outcomes that your business needs to grow, solidify its success, and make its way into the future.
Consider a free, no-obligation discovery call with our team today as you assess your next steps and learn more about DEV-IX.
Other Ways We Support Robust Development Successes
There are many elements to successful e-commerce website design, and our team of digital experts is ready to assist with other insights as necessary. These other services include:
Mobile app development to put your storefront just a tap away from users.
UI / UX Design for an effective sales funnel.
Wireframe to map user journeys and more.
Achieve Bigger Wins by Building Your Business on the Web
The e-commerce space is highly competitive, but you can rise to the top with the right design, strong SEO, and excellent support products. At WebtrixPro, our goal is simple: build the website that you need to create consistent revenue streams to take your business to the next level. Explore what you can achieve with our help today: contact us for more information.